Gallery of Horses
Lesson Horses
Newest Horse
This is CR Whoop Excuse Me, better known as Chippy.
He is a double registered Paint and Pinto.
He will be a lesson horse but will also be used for shows next season.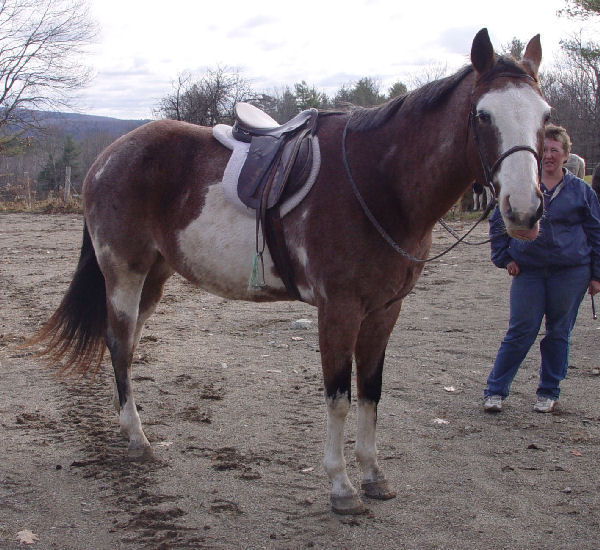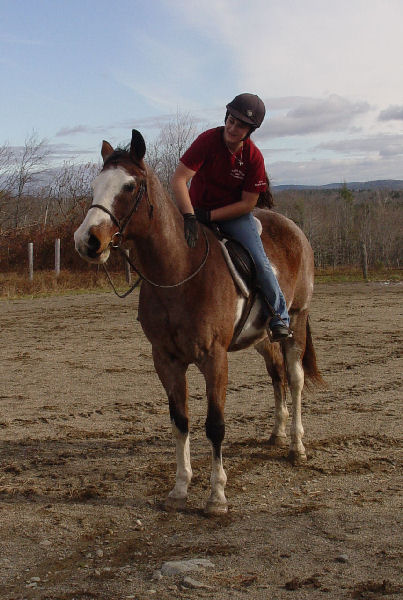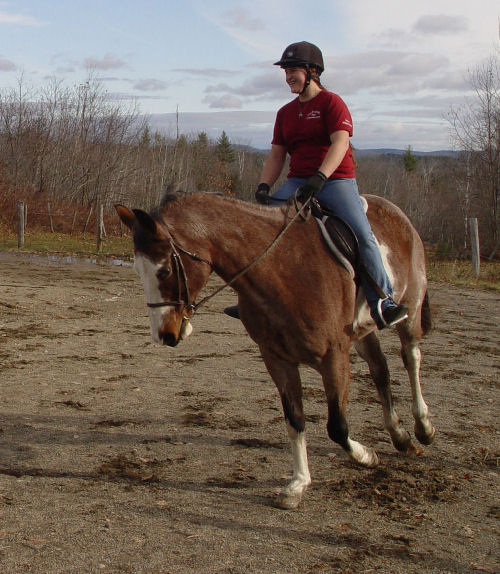 Our First Lesson Horse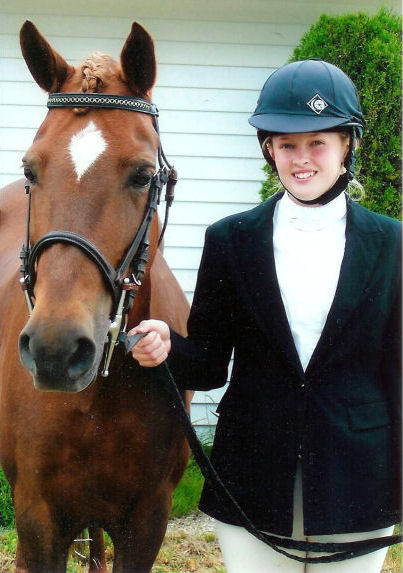 Her name is Crusoe
Morgan Cross
Fourteen years old
Reported to do very well on trails with bridges and water up to her belly.
Crusoe competed in her first show and although she didn't place we are proud of her.
She has become a favorite with some of the Colby Equestrian Team who ride with us.
---
Echos Lil April Star is her formal registered name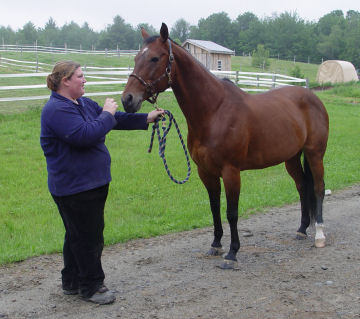 Her barn name became Teyla shortly after we purchased her.
Teyla is a 20 year old American Quarter Horse.
She is an escape artist. She can open stall doors and untie knots.
Teyla has had a long career of jumping and competing.
---
Cedar Hedge Sue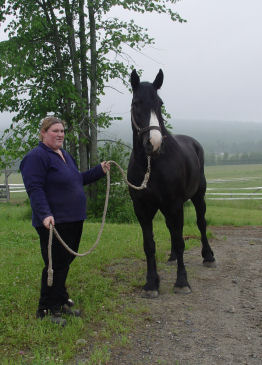 Belle is her nickname
Double Registered Percheron born in Canada
Eleven Years Old
Belle is the perfect horse for vaulting
---
MiaKoda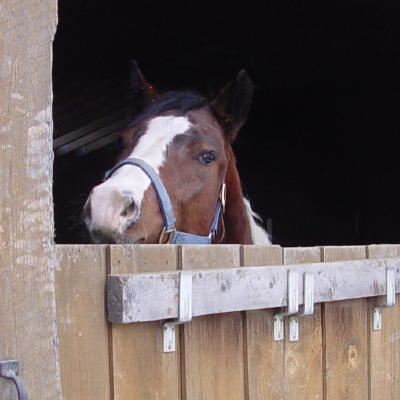 Mia has joined our lesson horses.
She is six years old.
Mia has one blue eye and one brown eye.
She was recently used for pony rides for several children as young as 2 years old.
She loves attention and happily stopped for photo taking by the parents and grandparents.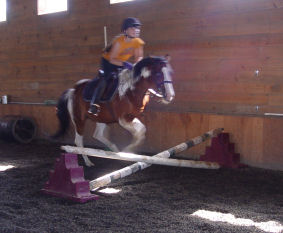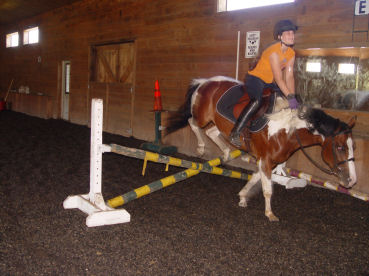 Mia has started jumping and seems very pleased with herself.
---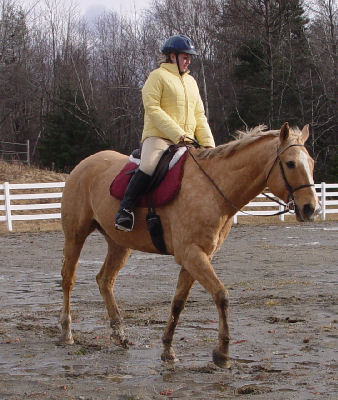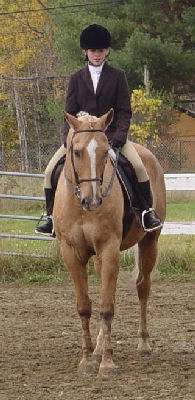 Cody is a palomino Quarter Horse who has been with us since the spring of 2008. He has gone to a number of shows and has brought home numerous ribbons. He is a solid lesson horse in Western pleasure and dressage. He is good natured and easy for riders of all levels.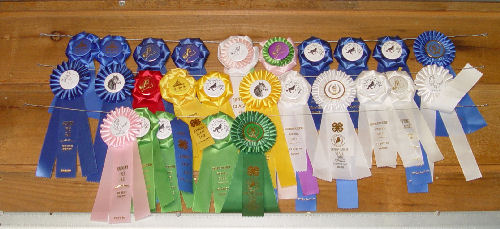 ---