Lessons Available Year Round
Indoor arena makes winter riding easy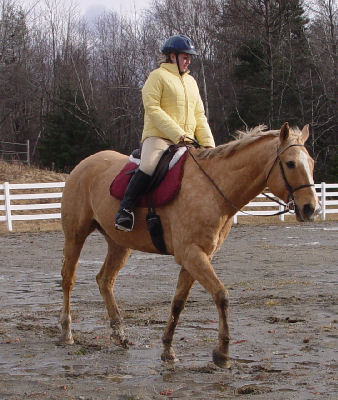 Call 634-4770 or email Thistle Ridge for more information.
---
Lessons
Regular Rates
Private Lessons $40 per hour

Semi-private (2 students) $30 per hour per rider

Group Lessons (3 or 4 students) $25 per hour per rider

Horse Training $40 per hour

All Levels
Western or English


You will need to have a signed Riding Release Form before you will be allowed to ride. Anyone under 18 must have a parent or guardian sign for you. Download Riding Release Form and print form to save time when you come for your lesson.